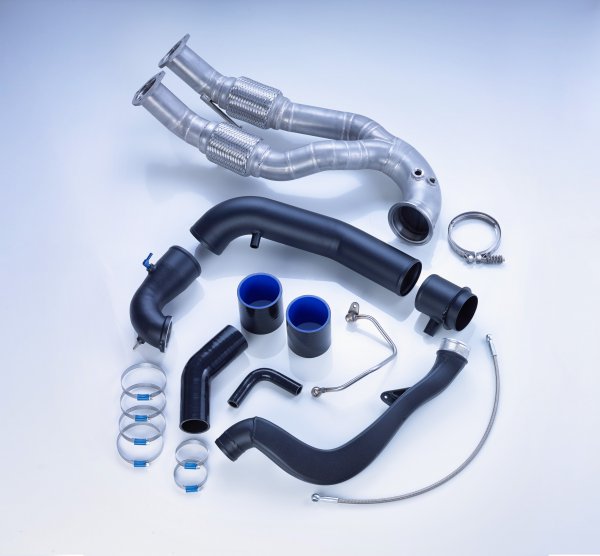 Mounting kit for DAZA turbochargers
Original price
€2.999,00
-
Original price
€2.999,00
Our attachment kit for the powerful 5-cylinder models has finally been developed and the first vehicles are already on the road with it. Some parts have to be replaced so that the TTE turbochargers can be mounted on the somewhat older models with a steel block. These parts are lovingly handcrafted by our partner SAR-Turbotechnik.
scope of delivery

- 2-flow downpipe with HJS flex pieces
- V-band clamp
- Water and oil pipe
- large intake, powder coated
- Converted pressure tube, powder-coated
- clamps
- Silicone hoses
- 2 pressure sensors (8P/8J only)
In order for the kit to deliver its full potential, further modifications to your vehicle are of course necessary. We strongly recommend a really good intercooler, a backflow-free exhaust system and a more powerful fuel pump. The 8P/8J requires different pressure sensors and the engine block needs to be reinforced. We would be happy to advise you on the parts we recommend, install them and fine-tune your vehicle on our dynamometer!